THE LAST VOLUME OF LAWRENCE'S WORK TO BE ISSUED BY A.W. LAWRENCE, FROM THE LIBRARY OF JEREMY WILSON
LAWRENCE, Thomas Edward. Oriental Assembly … Edited by A.W. Lawrence. With Photographs by the Author. London: Neill and Co., Ltd. for Williams and Norgate Ltd., 1939.
Octavo (216 x 138mm), pp. [2 (blank l.)], [i]-xii, [2 (section-title, verso blank)], 1-164, [165]-291, [1 (blank)]. Half-tone frontispiece, 12 plates of half-tone illustrations and half-tone illustrations on the rectos of pp. [165]-290 with printed captions on versos, illustrations and maps in the text, some full-page, after Lawrence et al. (Occasional light spotting on text and very light marginal browning on plates, as often.) Original light-brown buckram, spine lettered in gilt, top edges black. (Spine slightly faded and leant, extremities lightly rubbed and bumped, small inkmark on lower pastedown.) A very good copy. Provenance: Jeremy Michael Wilson (1944-2017, booklabel on upper pastedown).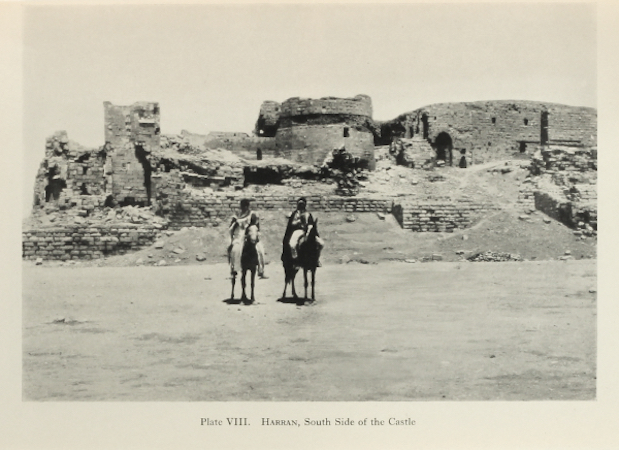 First edition. The archaeologist A.W. Lawrence, the younger brother and literary executor of T.E. Lawrence, explains in his introduction to Oriental Assembly that '[t]his volume comprises practically all the author's miscellaneous writings, with the exception of Crusader Castles. […] There remains nothing else which I intend to place before the general public' (p. v). The volume contains: 'Diary of a Journey across the Euphrates' (which had been published as The Diary of T.E. Lawrence MCMXI in an edition of 203 copies by the Corvinus Press in 1937), followed by plates of photographs illustrating it; the articles 'The Changing East' (first published in The Round Table, September 1920) and 'The Evolution of a Revolt' (first published in The Army Quarterly, October 1920, and later partially incorporated into chapter xxxiii of Seven Pillars of Wisdom); 'The Suppressed Introductory Chapter for Seven Pillars of Wisdom', which 'was suppressed […] on the advice of Mr Bernard Shaw, and for political reasons has not since been published, apart from a couple of paragraphs quoted from the "Oxford" unrevised text, which reproduces the manuscript […]. The present version is that found among the proof sheets of the subscribers' edition' (p. 137); and 'On Eric Kennington's Arab Portraits', which was written for a projected but unrealised exhibition of drawings of Arabs by Kennington, and then published as a preface to the Leicester Galleries Catalogue of an Exhibition of Paintings, Pastels, Drawings and Woodcuts, Illustrating Col. T.E. Lawrence's Book, Seven Pillars of Wisdom (London: 1927). The final, sixth section comprises 'The War Photographs', 111 images which are printed on the rectos of coated paper with the captions on facing versos (pp. [165]-291).
This copy was previously in the collection of the distinguished Lawrence scholar Jeremy Wilson, the editor of T.E. Lawrence's Minorities (London, 1971), and the author of the National Portrait Gallery catalogue T.E. Lawrence: Lawrence of Arabia (London, 1988) and the authoritative biography Lawrence of Arabia: The Authorised Biography of T.E. Lawrence (London, 1989), which lists Oriental Assembly in the bibliography of Lawrence's 'Collected Writings' (p. 973). Jeremy Wilson was also the co-founder, with his wife Nicole, of the Castle Hill Press, which has published scholarly editions of works by Lawrence and the definitive series of Lawrence's letters.
O'Brien A221.
£149.50
· · · · · · · · · · · · · · · · · · · · · · · · · ·
UK Orders
To order this book post-free within the UK, either use the button below to pay using PayPal or a credit card (using PayPal Guest Checkout), or email us: enquiries@typeandforme.com.
Postage

UK: FREE for items above £45 (otherwise £3.95 per item, added at checkout)

Rest of World: please contact us for a quote: enquiries@typeandforme.com

Multiple orders: we may be able to reduce postage costs! Please enquire: enquiries@typeandforme.com
Our Terms & Conditions apply.