inscribed to gritta weil, with an invitation to glyndebourne & other ephemera
Octavo (215 x 132mm), pp. xiv, 238. 8 plates with numerous black-and-white photographic illustrations recto-and-verso. (Very light marginal browning.) Original black boards, spine lettered in gilt, dustwrapper, price-clipped. (Extremities lightly rubbed and bumped, dustwrapper lightly rubbed and creased at edges). A very good copy. Provenance: Gritta Weil (1924-2009, presentation inscription from the author 'To Gritta nostalgic memories? Thank you for your prodding and so much hard work, love, Peter, Feb. 99' on front free endpaper).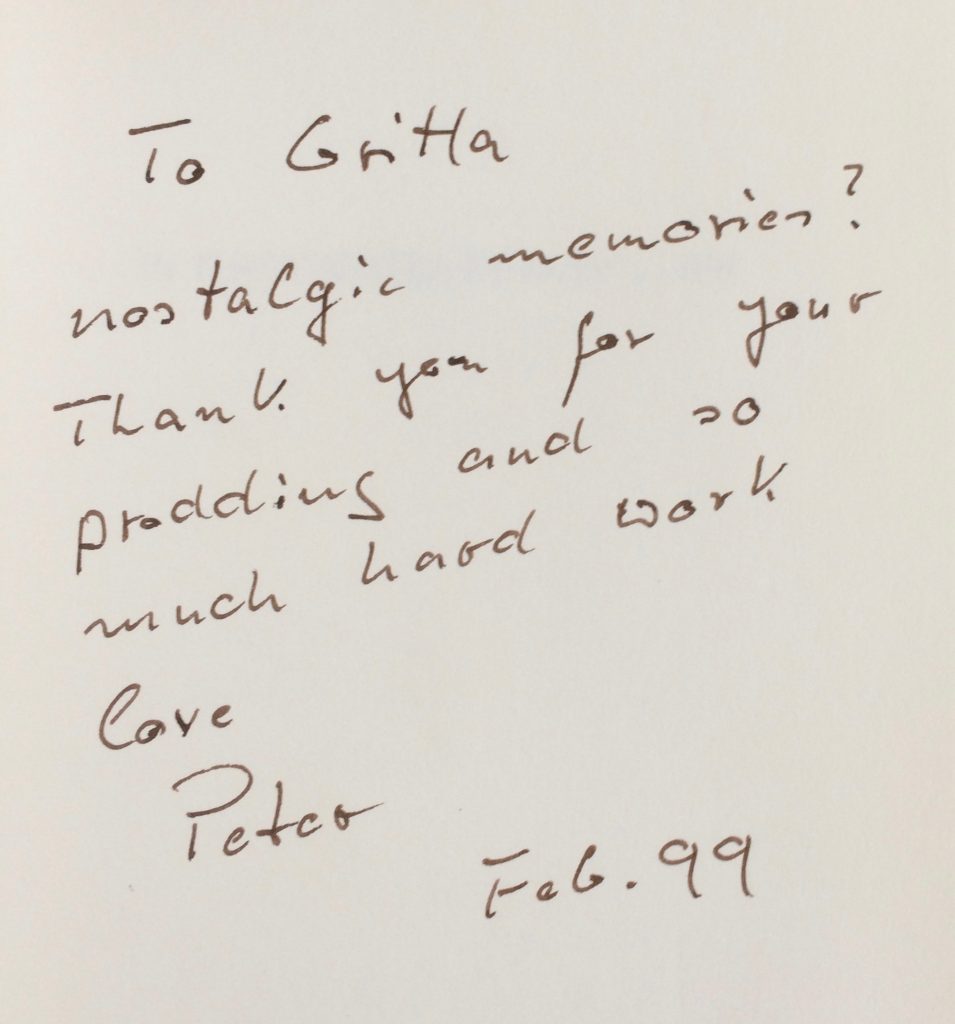 First edition. 'To opera lovers in Britain, Carl Ebert is known as the man who co-founded the Glyndebourne Festival and was its Artistic Director until his retirement after 25 years, in 1959', and this 'was only one of many extraordinary achievements' (dustwrapper blurb). Originally destined to work in a bank, Ebert's passion for the stage led to him studying with Max Reinhardt before bringing 'his experience as actor and theatre director to opera production in the 1920s, revolutionising the staging of opera in Germany in Italy' and then in Britain in the 1930s, while also 'staging operas in South America and across Europe, and founding the National Theatre in Turkey from scratch' (dustwrapper blurb). The biography was written by Ebert's son, the director Peter Ebert, with the help of Gritta Weil, who was, like Carl Ebert, a refugee from Nazi Germany and the 'Mother Superior' to the foreign writers' desk at The Observer from 1945 until 1984. Weil was also a lifelong opera enthusiast, and had commented on an early typescript of the biography, helped with the editorial process, and was thanked both in the acknowledgements 'for encouragement and guidance' (p. viii) and in the presentation inscription for her 'prodding and so much hard work'.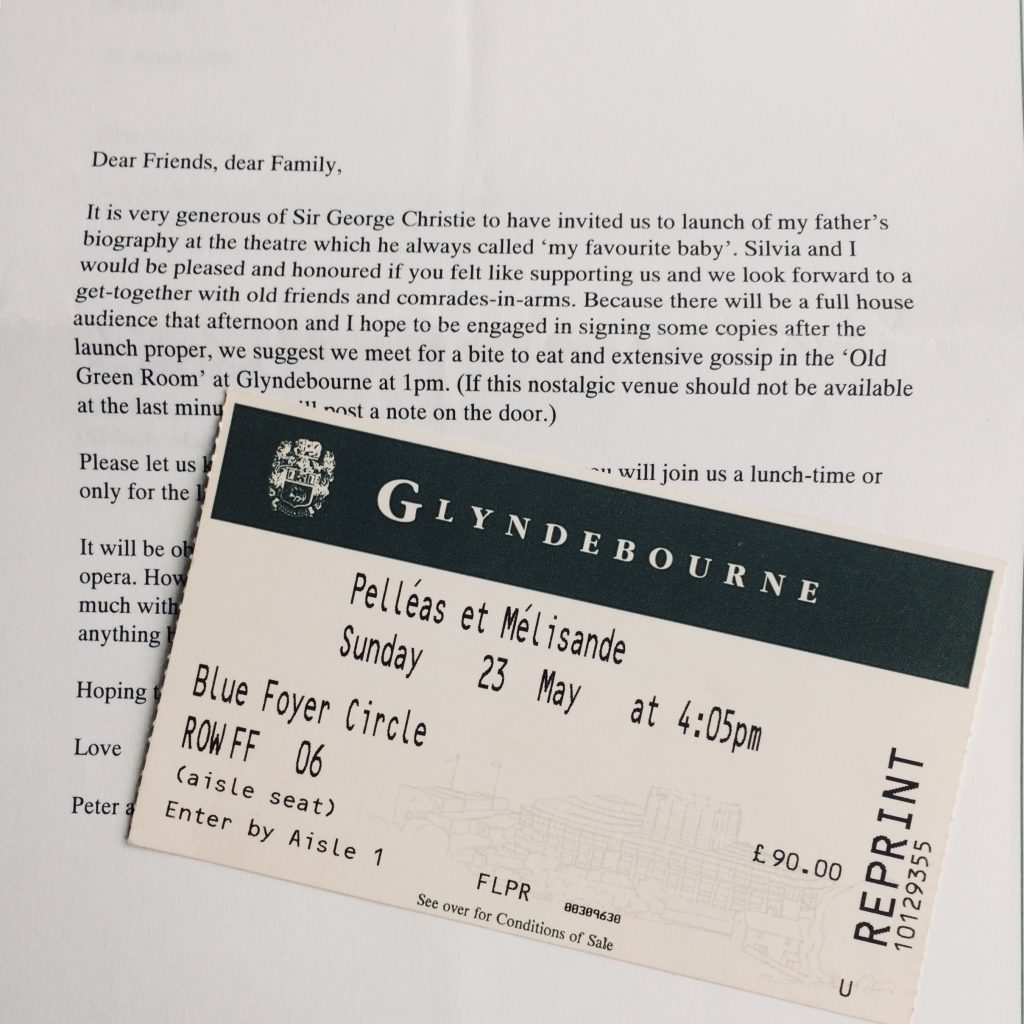 The loosely-inserted book review, appropriately published in The Observer on 23 May 1999, praises the 'affectionate biography by his son Peter, also a director with many operatic triumphs to his name', and notes that the book was launched that afternoon, 'at a new production of Debussy's Pelléas et Mélisande, the last work that Carl Ebert directed for Glyndebourne'. Also included is the cover letter from The Book Guild Limited to Gritta Weill, sending her the book and (on a separate sheet, with accompanying RSVP card) an invitation from Peter Ebert for the launch lunch, hosted by Sir George Christie at the theatre at Glyndebourne, 'the theatre which [Carl Ebert] always called "my favourite baby"'. Weil's ticket for the performance is also included with the volume and a printed card sent by or on behalf of Carl Ebert's wife Gertrude ('Gertie') Ebert (d. 1979).
£75
· · · · · · · · · · · · · · · · · · · · · · · · · ·
UK Orders
To order this book post-free within the UK, either use the button below to pay using PayPal or a credit card (using PayPal Guest Checkout), or email us: enquiries@typeandforme.com.
Postage

UK: FREE for items above £45 (otherwise £4.50 per item, added at checkout)

Rest of World: please contact us for a quote: enquiries@typeandforme.com

Multiple orders: we may be able to reduce postage costs! Please enquire: enquiries@typeandforme.com
Our Terms & Conditions apply.