Anke's latest article discusses the famous collection of alchemical manuscripts assembled by the English antiquary Elias Ashmole (1617-1692) in preparation for his anthology of English alchemical poetry (the Theatrum Chemicum Britannicum of 1652): a splendid collection which survives at the Bodleian Library, Oxford today. Beginning with a brief introduction to alchemy, its history and theory, Anke also addresses the question why this craft and art permeated the Western world for more than half a millennium before it was superseded by modern chemistry, and closes with a spotlight on the famous, beautifully illuminated Ripley Scrolls and their role in Ashmole's collection – with new insights into Ashmole's acquisitions.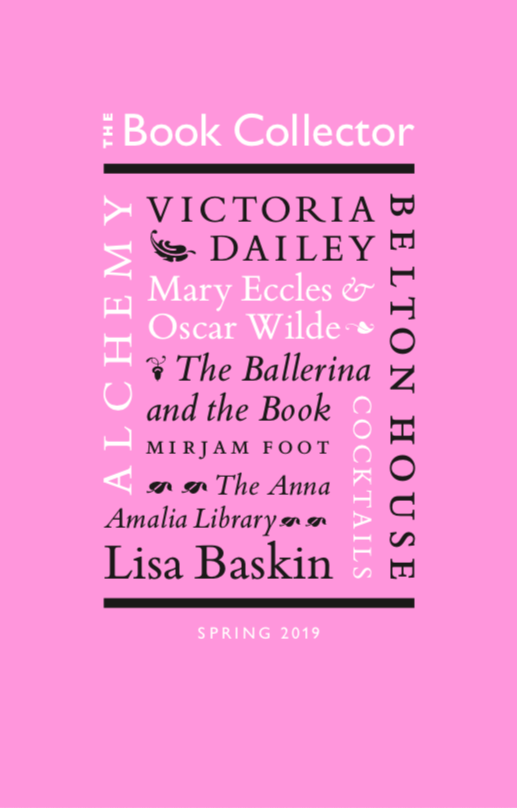 The Spring Issue of The Book Collector is available in all good (institutional and private) libraries. More information on this issue – with its wealth of contributions by and about women and their books – may be found on The Book Collector website.
Dr Anke Timmermann of Type & Forme holds a PhD in History of Science from the University of Cambridge, and has worked extensively with manuscript collections for the past two decades. The abovementioned is the first in a series of four articles on the most significant single-owner collections of alchemical materials in Great Britain today. Future articles will examine and discuss the collections of Sir Hans Sloane, James 'Paraffin' Young, and John 'Soda' Ferguson.