It is a gift to be able to display the notebooks. Libraries are here for access. It is hard to convey how important it is that, for us, as a collecting institution, collecting is not a private act, it's a public act—the objects we care for don't quite exist unless people exist alongside them. We are what give them meaning.

Dr Jessica Gardner, University Librarian, Cambridge University Library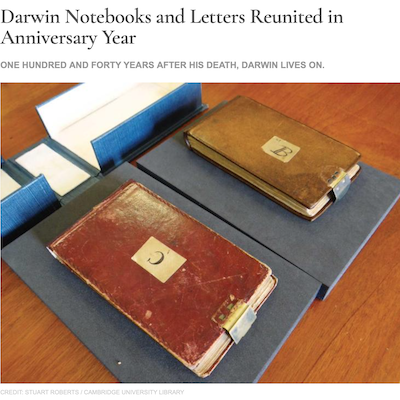 Type & Forme's Dr Anke Timmermann was honoured to interview Cambridge's University Librarian and the Director of the Darwin Correspondence Project, Professor Jim Secord on the recently returned Darwin notebooks and the Darwin exhibition at Cambridge, soon to be at the New York Public Library.
To read the full interviews, please follow this link:

Darwin in Fine Books & Collections