'Lawrence of Arabia': T.E. Lawrence in Word and Image
This selling exhibition on the fascinating life and oeuvre of T.E. Lawrence, created by Type & Forme, is open to the public at the Grantham Museum from 4-27 October 2018 during Museum opening hours (see below). Lawrence's Lincolnshire connections and the portraits made for Seven Pillars of Wisdom are among the highlights.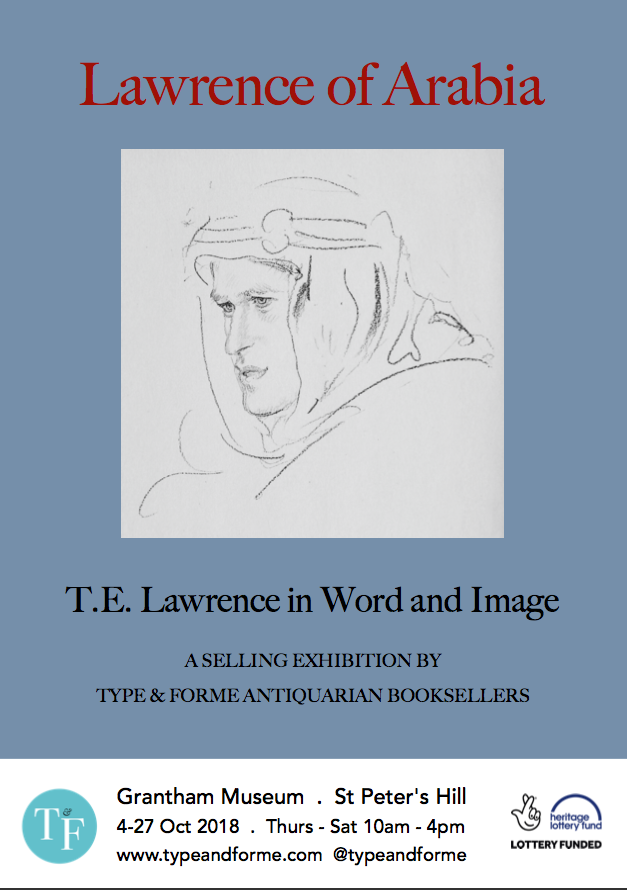 We are very grateful to the Heritage Lottery Fund for supporting this exhibition, which continues the Gravity Fields Festival programme alongside the exhibition of William Stukeley's drawings from the Spalding Gentlemen's Society.
You are warmly invited to visit on Thursdays through Saturdays, 10am to 4pm, throughout October. To receive further information, or to receive a digital copy of the exhibition catalogue, please contact us at enquiries@typeandforme.com.