A catalogue of works relating to the natural sciences.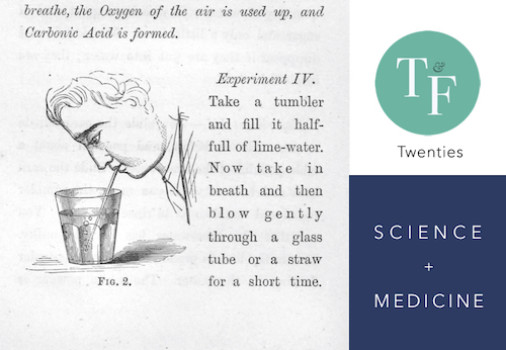 Welcome to 'Type & Forme Twenties' – a new series of themed catalogues, each formed of 20 selected items. 'Science + Medicine' from the mid-nineteenth to the mid-twentieth century is the subject of this first issue, which spans the sciences from Michael Faraday's electrical experiments to Gregory Pincus' pioneering researches into in vitro fertilisation, via John Venn (the inventor of the eponymous diagram) and Elie Metchnikoff.
One of the particular strengths of this catalogue are works popularizing scientific knowledge by major figures such as Albert Einstein, Sir Fred Hoyle – whose Nature of the Universe introduced the phrase 'Big Bang' – and Sir Julian Huxley. Another is the science of exploration, represented by a copy of The Ascent of Everest signed by Michael Ward (the expedition doctor), and Keeping Fit for Flying, 1943, Ross McFarland's rare occupational health study for Pan-Am, which warns against the physiological effects of drinking and smoking for air crew.
Other subjects include midwifery, surgery, public health, gerontology, evolution, genetics, psychoanalysis, oceanography, atomic theory, and the 'two cultures', encapsulated by the final item: a series of Christmas cards featuring a scientist's poetry illustrated by his artist wife's drawings.
To download this catalogue, please click here: TYPE & FORME TWENTIES-001 | SCIENCE + MEDICINE