Magdalen College, Oxford have acquired a major collection of books, manuscripts, and iconography on the Arabist, soldier, and writer T.E. Lawrence ('Lawrence of Arabia', 1888-1935), with the assistance of Type & Forme. The collection was assembled over fifty years by Jeremy Wilson, Lawrence's authorised biographer, to support his pioneering work on Lawrence's remarkable life and oeuvre.
A selection of these items will be on display, together with important loans from private and public collections in Magdalen's forthcoming exhibition "Lawrence of Oxford" (7 November 2018-1 May 2019).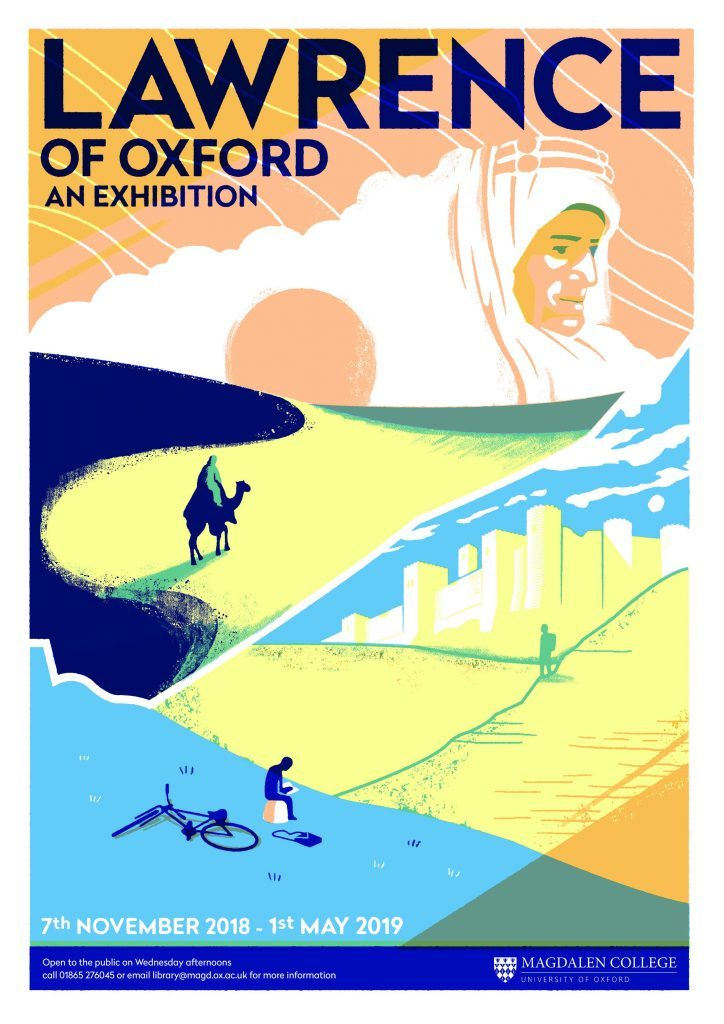 The full news story is available in Fine Books & Collections (26 October 2018).
Our press release (pdf) can be downloaded here: Type & Forme Press Release 26 October 2018.
· · · · · · · · · · · · · · · · · · · · · · · · · ·
Photos from the Magdalen College Oxford website:
http://magdmcr.co.uk/college-facilities
http://www.magd.ox.ac.uk/libraries-and-archives/news/new-exhibition-lawrence-of-oxford