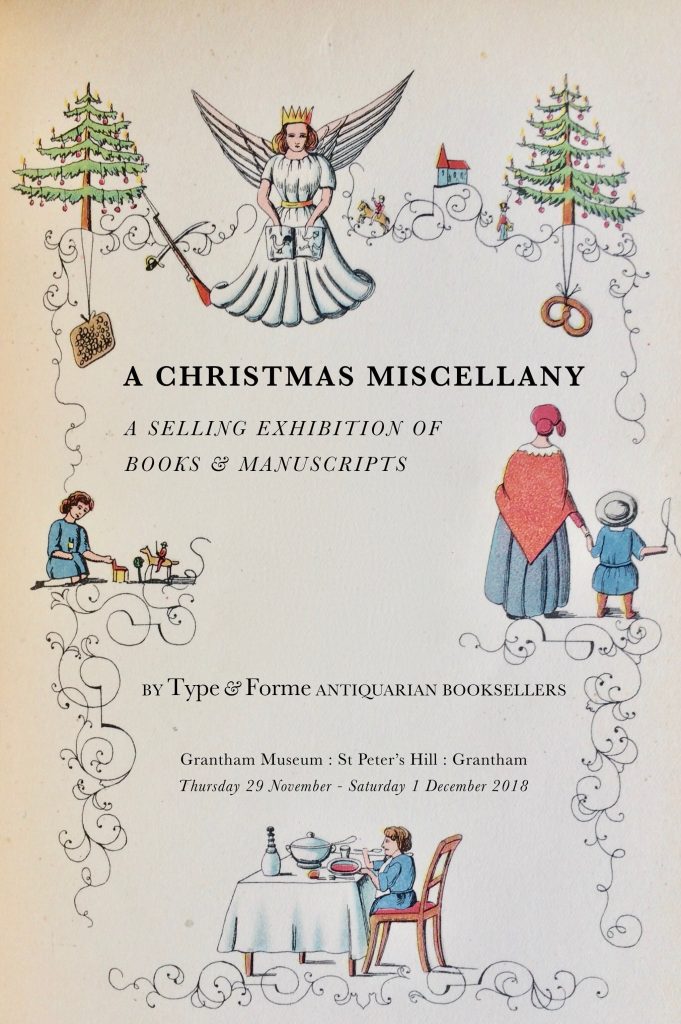 Free entry to the museum and exhibition. We welcome all visitors!
Three days only: Thursday 29 November to Saturday 1 December.
We look forward to seeing you!
Type & Forme antiquarian booksellers will introduce you to Christmas Past through rare and antiquarian books and manuscripts that have delighted their readers from the 17th to the 21st centuries. Charles Dickens, the first appearance of Wilkie Collins' The Moonstone and children's classics from Beatrix Potter to the German Struwwelpeter (which provided the motif for the exhibition poster) will join historic recipe books, beautiful works for the stage, and first editions of popular literature.
Our specialists will be at hand to advise. All items will be available for purchase for those so inclined – for a special gift for someone else, or a treat for oneself.