The successful T.E. Lawrence exhibition 'Lawrence of Oxford' at Magdalen College, Oxford (7 November 2018-1 May 2019) was recently reviewed for The Book Collector by Type & Forme's Mark James.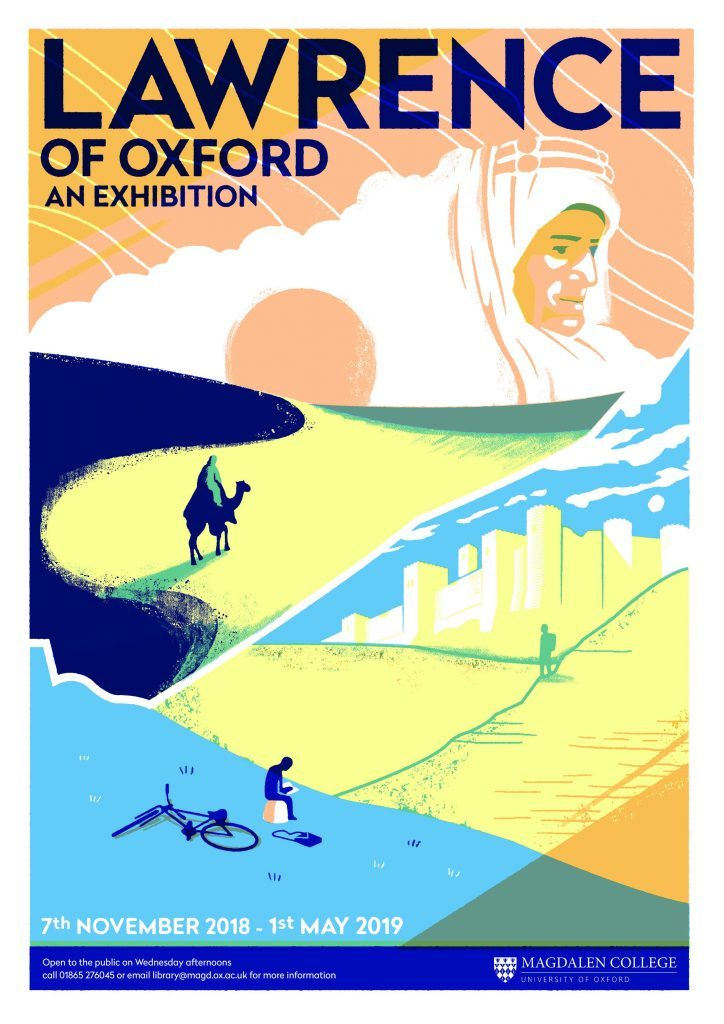 To read the full review (reproduced with kind permission of The Book Collector),
please click this link: Lawrence of Oxford (review)
Photos (c) Type & Forme.
The exhibition remains open to the public on Wednesday afternoons from 2-4.30pm until 1 May 2019. Please contact Magdalen College Library & Archives for further details.
Type & Forme specialises in books by and about T.E. Lawrence. To see our current stock please to go Browse Our Books. You may also be interested to read our most recent related catalogue: T.E. Lawrence in Word and Image.