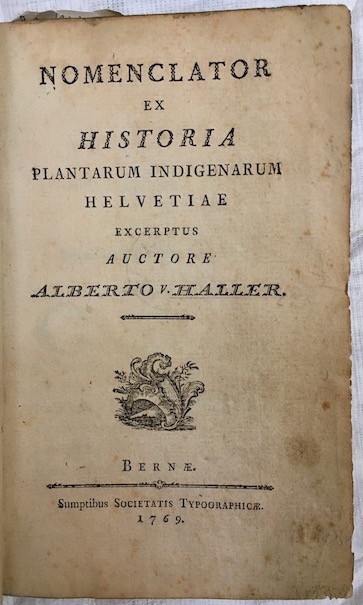 We had two birthdays to celebrate in March and April 2020: Type & Forme's, and that of co-owner Anke Timmermann. To celebrate, we initially decided to 'adopt' one important botanical book from the library of the Linnean Society of London. The response was wonderful, and we have been able to fund the restoration of another volume! More on that below, but first of all, an introduction to book adoptee No 1.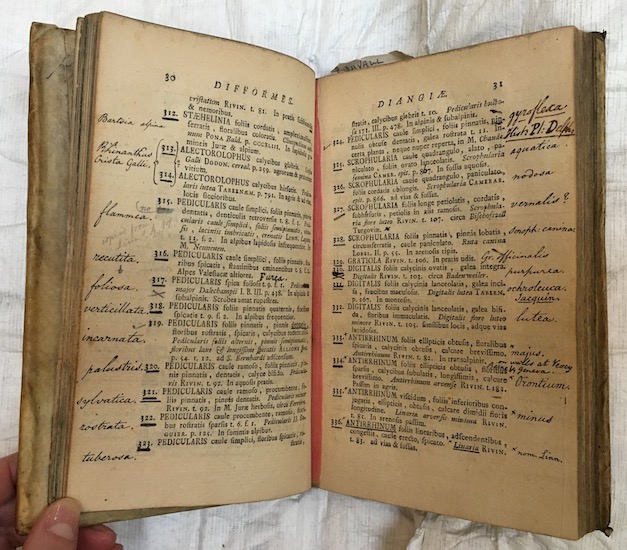 This copy of Albrecht von Haller's botanical work on Swiss plants (Nomenclator ex Historia plantarum indigenarum Helvetiae excerptus, 1769) was owned by James Edward Smith: the person who, encouraged by Joseph Banks, bought Linnaeus' specimens and library after Linnaeus' death, founded the Linnean Society in 1788, and thus ensured that the important collections have been made available to researchers ever since.

Smith was also a prolific author and eminent botanist in his own right, so that this work is also part of his important legacy.
This copy was extensively annotated by Edmund Davall (a Swiss-English botanist), who was one of the earliest Fellows of the Linnean Society.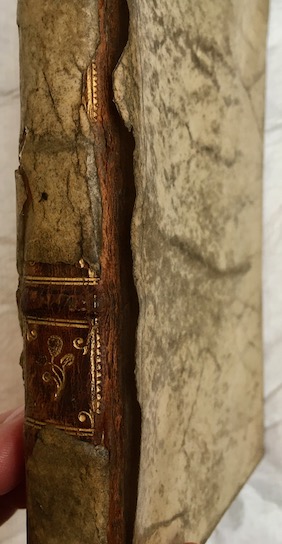 While originally bound in near-contemporary calf, this copy was additionally covered in vellum – presumably reused from another volume – at an early date for protection. It is due to the gradual separation of the vellum (which has split along the joints) that some restoration is necessary.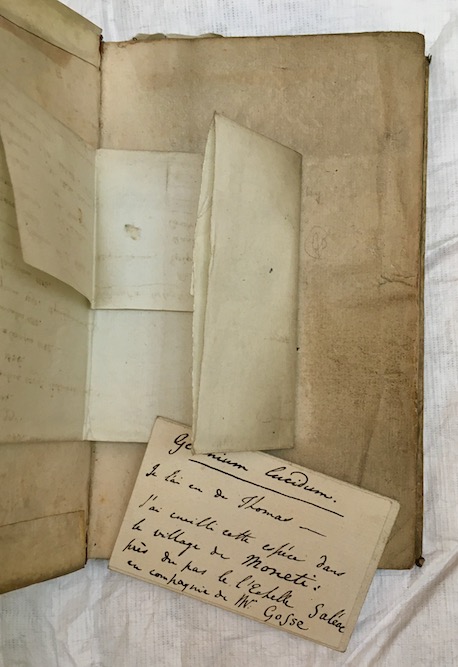 Thanks to a number of generous contributions, we are now also able to conserve vol. 1 of the English edition of François-André Michaux' famous North American sylva! This was the first documentation of trees in North America and beyond, which first appeared in French in 1810-13, and in English translation from 1817 onwards.

We will visit and photograph the set once travelling is possible again. Meanwhile, this introduction by the Biodiversity Heritage Library tells the interesting story of the work's conception and production: North American sylva.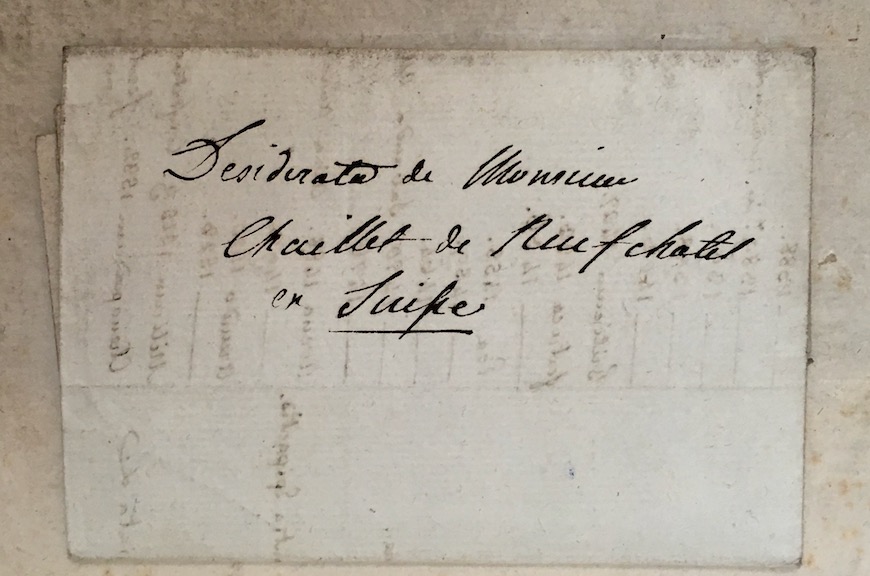 If you would like to make any further contributions towards the restoration of volumes 2 and 3 of Michaux' North American sylva, or adopt a book of your own, please explore the AdoptLINN pages of the Linnean Society. Donations may be made directly to the Linnean Society.