Treasures !!!!!! from Botany Bay

Letter from Edmund Davall to James Edward Smith, 14 April 1794
Starting with Linnaeus' own collection, the manuscripts of the the Linnean Society preserve written interactions between generations of naturalists that form a veritable palimpsest of natural historical knowledge. This article by Type & Forme's Anke Timmermann FLS explores the manuscript collections of the Linnean Society: from Joseph Banks to Alfred Russel Wallace and beyond. It was published in The Book Collector's summer issue 2020.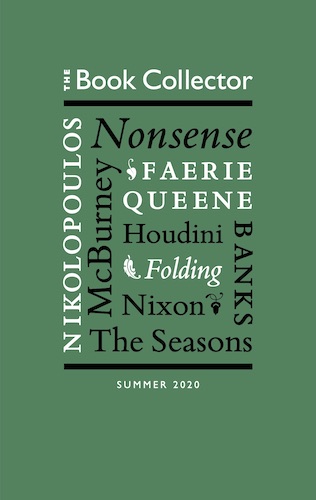 The article is freely available here: 'A Palimpsest of Naturalists'
· · · · · · · · · · · · · · · · · · · · · · · · · ·
This article is also available in audio format, read by Type & Forme's Mark James FLS. We would like to thank The Book Collector for making this part of its successful podcast series!
Anke Timmermann, 'A Palimpsest of Naturalists: The Manuscripts of the Linnean Society of London', from The Book Collector. Read by Mark James.