Type & Forme ABA PBFA ILAB, specialises in rare and antiquarian books and manuscripts relating to travel; natural history; science and medicine; food and drink; English and international literature; early printing; private press and artists' books; performing arts; and bibliography.
Established by Mark James FLS and Anke Timmermann PhD (Cantab.), FLS, Type & Forme is more than just a bookshop: we also research, present and publish on rare books and their history.
We not only work with books and manuscripts, but also handle associated objects that come within our purview, such as historic and rare prints, photographs, maps, globes, and scientific instruments. We advise on auctions and undertake commission bids, and assist with collection development and management.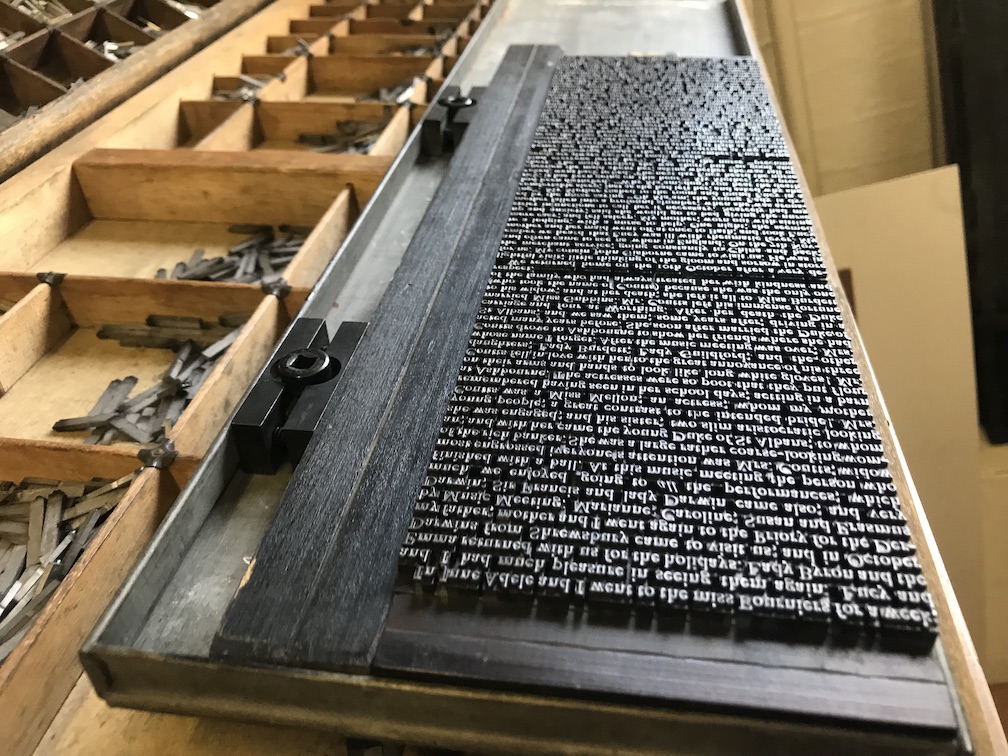 Forme – With An 'e'
'Type & Forme', our company name, combines two terms from the world of letterpress printing, which was the primary printing technique from Gutenberg to the nineteenth century. Letterpress printing uses the repeated direct impression of an inked, raised surface onto sheets of dampened paper to produce multiple copies of a text, for anything from broadsides to multivolume books. For this purpose, the type (individual letters typically cast in metal in reverse) is arranged and secured in a chase (frame) to create a body of type – the forme.
At Type & Forme we are passionate about the manifestations of ideas in physical objects. Our descriptions reveal the history of a book or manuscript as an object on one hand, and of the individuals who collaborated to produce it on the other. We place particular emphasis on provenance research, and work with archives and collections as historically formed bodies of knowledge. Our aim is to place objects made with the knowledge of the past into collections that are built for the future, both institutional and private.