Mark James FLS joined Christie's South Kensington in 1993, where he worked in both the Book and Scientific Instruments Departments. In 1998 he moved to Sotheby's, where he was responsible for the general book sales section, and then in 1999 returned to Christie's as a specialist and later Associate Director in the King Street Book Department.

At Christie's Mark worked on a number of major auctions, including those of books from the libraries of William Foyle, Beriah Botfield, Michel Wittock, Quentin Keynes, and H.R.H. The Prince Henry, Duke of Gloucester.

In 2007 Mark joined Henry Sotheran Ltd as Head of the Travel Book Department, and issued general travel catalogues, as well as specialist catalogues on the works of Charles Darwin, Margaret Mee, and the Napoleonic libraries of Brian Forbes and Karen Hunt. In 2013 he moved to Bernard Quaritch Ltd as Head of Travel Books.

Mark was the co-editor of the exhibition catalogue Women and the Book: ABA Summer Exhibition 2008 and co-curator of the ABA exhibition New Impressions: Artists' Readings of Books (2011). He has written on antiquarian and rare books for a number of publications, including The Library, The Book Collector, and Christie's International Magazine, and has contributed to programmes about antiquarian books and manuscripts on Radio 4, The World Service, and BBC television.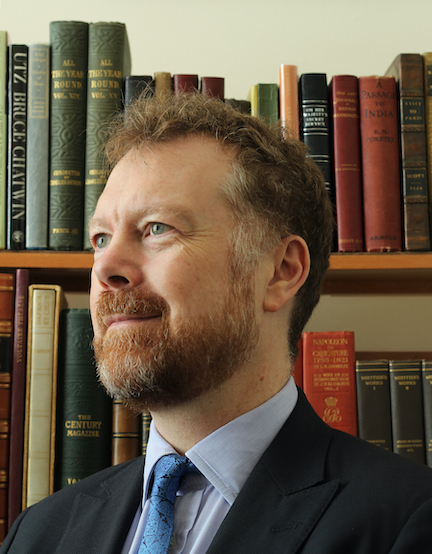 ---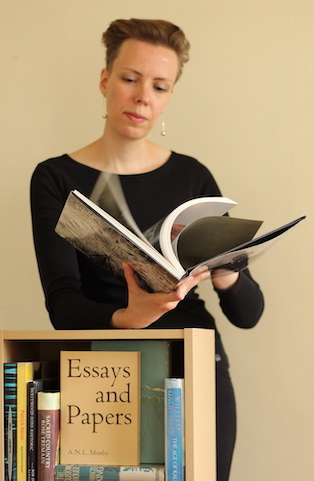 Dr Anke Timmermann FLS was the Munby Fellow in Bibliography at the University of Cambridge (2013-2014). She was previously Senior Historian and then Associate Director of the Beckman Center for the History of Chemistry (Chemical Heritage Foundation, Philadelphia, 2007-2009), and then co-editor of Glasgow University's edition of 'The Letters of Bess of Hardwick', and curator of the exhibition 'Unsealed: The Letters of Bess of Hardwick' (Hardwick Hall and The National Archives, 2011-2012). In 2014 she moved from academia into the rare book trade, and was an antiquarian bookseller at Bernard Quaritch Ltd until 2017.

Anke has published, among other things, a monograph on alchemica, a catalogue of alchemical manuscripts in Cambridge Libraries and has appeared on TV and BBC Radio Scotland as a book specialist.

While at Quaritch, Anke and Mark issued a series of catalogues on travel and natural history, and also specialised catalogues on women travellers, T.E. Lawrence, Napoleon, and books on food and drink from the library of Christopher Hogwood. Both are Fellows of the Linnean Society.
---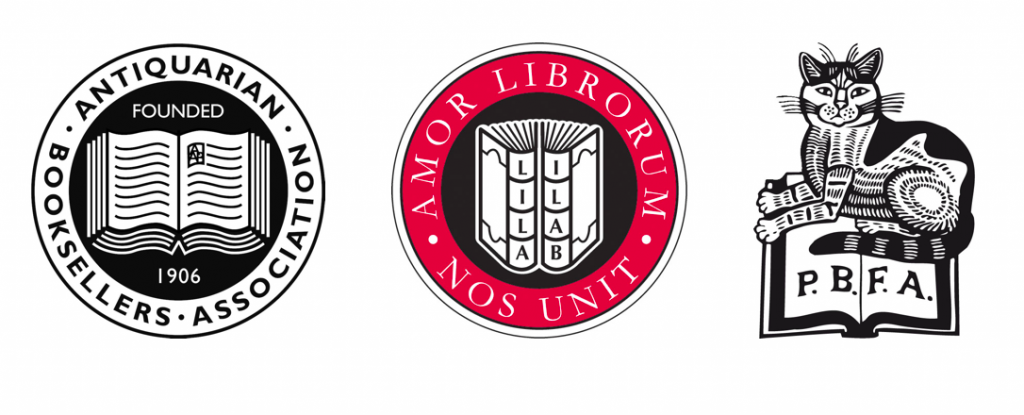 Type & Forme is a Member of the Antiquarian Booksellers' Association (ABA) and The International League of Antiquarian Booksellers (ILAB), as well as the Provincial Booksellers Fairs Association (PBFA), and observes the ABA code of conduct. Anke is also on the committee of the Rose Book Collecting Prize at Cambridge University Library and the David Murray Book Collecting Prize at Glasgow University. She was the ABA's Library Liaison from 2017 to 2020, encouraging exchanges between CILIP rare books and special collections librarians and the book trade; a member of the Linnean Society's Collections Committee from 2019 to 2021; and a member on the Council of The Bibliographical Society from 2020 to 2023.