Type & Forme is turning five!
It started with a cocktail napkin. In 2018, in a dark bar in London's Mayfair, Type & Forme was first conceived and christened with an Old Fashioned or two. We were yet to determine the steps from the name on the napkin to the actual rare bookshop, but we were certain about our ambition: to make our mark in cultural heritage, honouring tradition, always producing work of quality, and never losing sight of our passions.

We may only be a two-person business, but between us, we have some 50 years of expertise in working with rare books and manuscripts! Since 2018, Type & Forme has handled everything from incunables to contemporary archives, collaborated with private collectors, libraries, and museums, and worked across the UK and internationally. We have some core specialisms – including Travel, Natural History, Literature, and Science – but what we deal with often changes from one week to the next. The idea has held its promise: there is never a boring day at Type & Forme.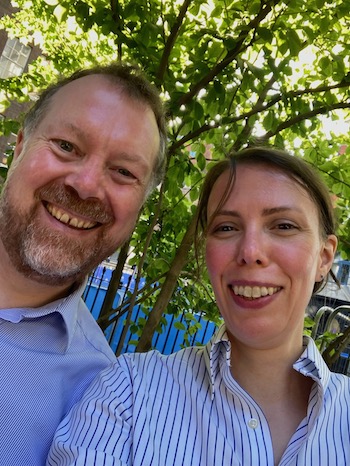 So, to celebrate our anniversary, we are planning something a little different:
'Take Five': a series of short lists of books, manuscripts, graphic works, etc. currently in stock, and
'A History of Type & Forme in Objects': a spotlight on some of the most remarkable things that have made us the antiquarian booksellers we are today

Please come back frequently to see the latest anniversary release – or why not subscribe to our mailing list? Email us to sign up! We look forward to making your acquaintance.